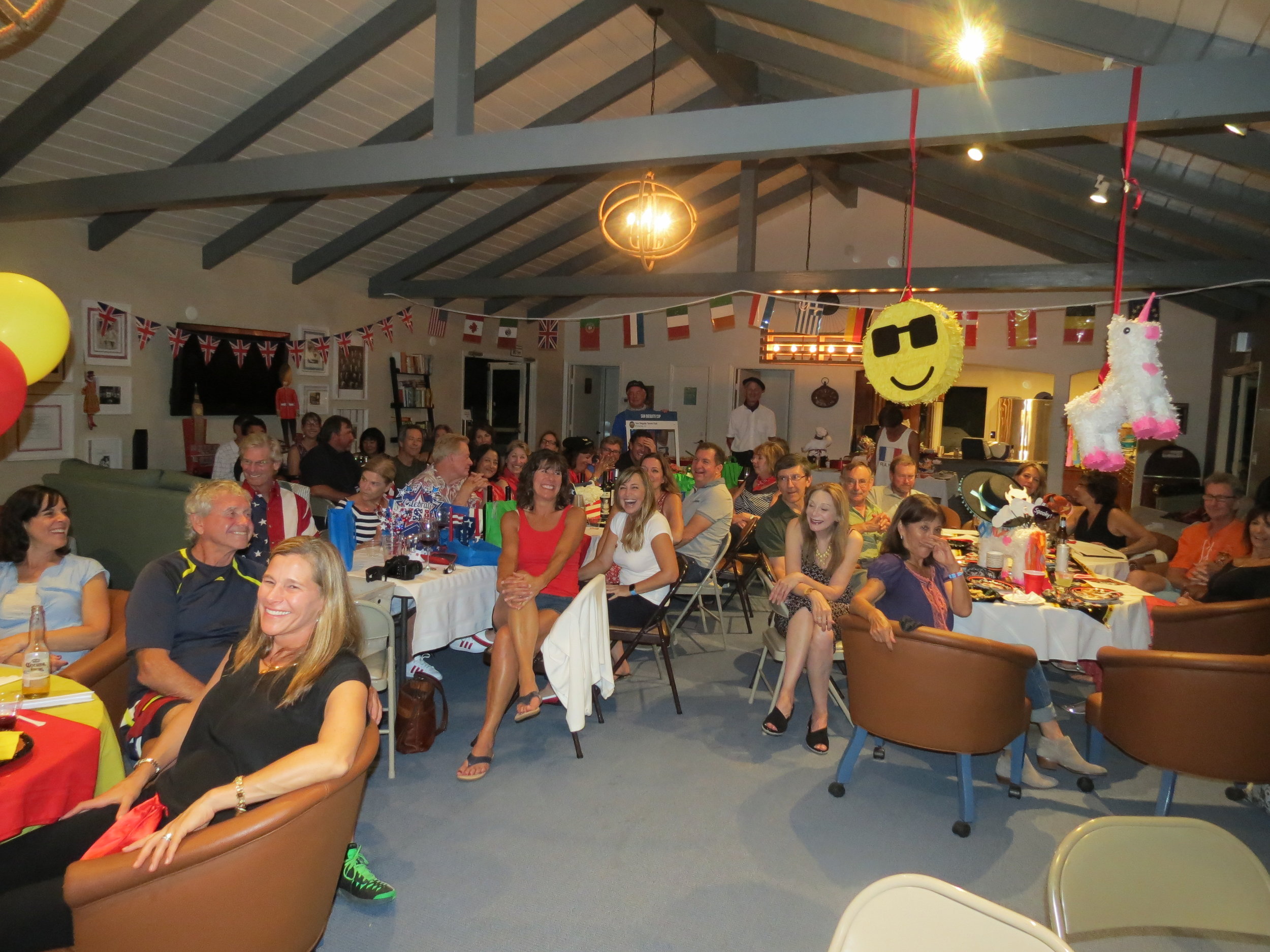 2nd Annual San Dieguito Cup
2018 San Dieguito Cup Sign-ups begin Sept 22nd at 8:30 am.
Be sure and sign up to play in the Second Annual San Dieguito Cup to be held from October 19th -21st. A sign up sheet is posted at the club!
This is a team tennis tournament which takes place over a weekend. Last year's inaugural event was won by Team France, captained by Maria Avila.
Each team consists of 4 men and 4 women.
Team captains (3 men and 3 women) choose a country to represent and select their players in a draft.

Each round consists of a men's doubles match, a women's doubles match and a mixed doubles match, playing 8 game pro sets.

The tournament begins with a potluck team dinner on Friday, October 19th. In keeping with their country, each team decorates its table, brings representative food/drink and dresses accordingly.

After round robin play, the top 4 ranked teams advance to the Semi-Finals on Sunday, with prizes given for 1st through 3rd places.

A picture of the winning team is displayed in the club house for the next year and the names of the winning team members will be displayed on the perpetual trophy.
The $35 entry fee includes lunch on Saturday and Sunday, snacks, beer, water and balls.
Sign-ups are limited to the first 24 men and 24 women who sign up; however, additional teams could be added if there are enough interested players to fill out more teams.
Volunteers and subs also are needed.
If you have any questions, feel free to contact the 2018 San Dieguito Cup Committee – Karen Smarr (Chair), Karen Barr, Carolyn Bennett, Kelley Hess, Terry O'Bryant, Phil Lambert and Cheryell Woodworth.